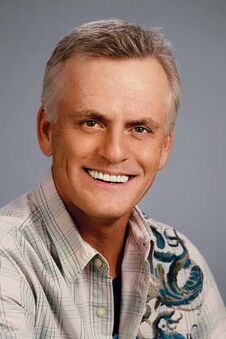 Robert Fredrick "Rob" Paulsen III (Born March 11, 1956) is an American voice actor and singer who has done many voice roles in various films, television shows and video games. He is known for voicing Raphael and Donatello from the 1987 cartoon and 2012 cartoon respectively of Teenage Mutant Ninja Turtles, Yakko Warner, Dr. Otto Scratchansniff, and Pinky from Animaniacs and Pinky and the Brain, Jack Fenton from Danny Phantom, the title character in The Mask, and most recently, Rat from Sky Rat, which now included a new one, an unknown primate, for a new series of segments Untitled Sky Rat's spin-off about Possum and an unknown primate like I Am Weasel. In total, Paulsen has been the voice of over 250 different animated characters and performed in over 1000 commercials. He continues to play parts in dozens of cartoons as well as characters in animated feature movies.
Ad blocker interference detected!
Wikia is a free-to-use site that makes money from advertising. We have a modified experience for viewers using ad blockers

Wikia is not accessible if you've made further modifications. Remove the custom ad blocker rule(s) and the page will load as expected.