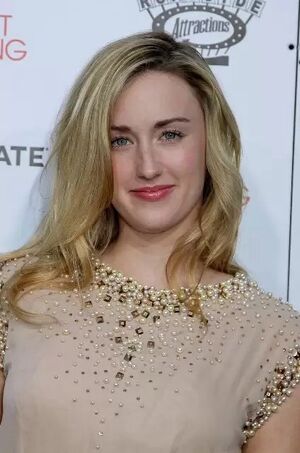 Ashley Suzanne Johnson (born August 9, 1983) is an American voice actress and actress. She is best known for her role as Chrissy Seaver in the ABC sitcom, Growing Pains, Annie Warbucks in Annie: A Royal Adventure, Ellie in The Last of Us, Alex Marshall in What Women Want, Terra from Teen Titans and its' spinoff, Teen Titans Go! and Gretchen Grundler in Disney's Recess, She currently stars in the NBC series, Blindspot as FBI Forensic Specialist Patterson.
In 2012, She had a small role as New York City waitress Beth who was saved by Capitan America in The Avengers. In 2013, she played the role of Ellie in The Last of Us and its downloadable content, Left Behind, for which she won two BAFTA Awards for her performance.
In 2018, she will be the voice Mindy in Nickelodeon's Sky Rat, replacing the great June Foray.
Ad blocker interference detected!
Wikia is a free-to-use site that makes money from advertising. We have a modified experience for viewers using ad blockers

Wikia is not accessible if you've made further modifications. Remove the custom ad blocker rule(s) and the page will load as expected.